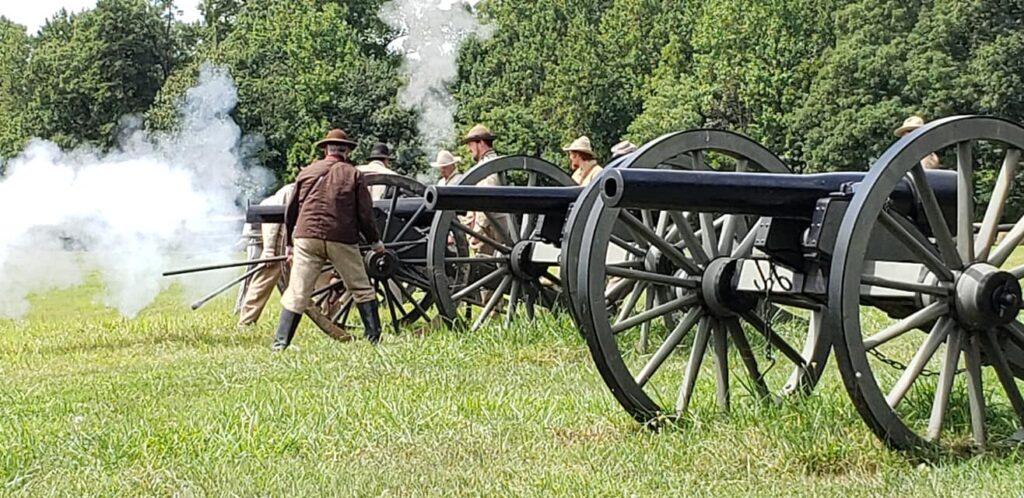 An opportunity to learn about one of Culpeper County's Civil War battles …
On August 8 & 9, 2020, Cedar Mountain Battlefield in southern Culpeper County will host a reenactment and living history experience commemorating the August 9, 1862 clash between Confederate Major General Thomas J. "Stonewall" Jackson's troops and Federal Major General Nathaniel Banks' corps from the Army of Virginia. In addition to battle reenactments, activities for all ages will bring to life the stories of Civil War soldiers at the battle and civilians who experienced the challenges and deprivations of war on their very doorstep.
Location: Battlefield: 9465 General Winder Road, Rapidan, VA 22733. Event parking served by a free shuttle will be at the George Washington Carver Center, 9432 James Madison Highway, Rapidan VA 22733.
Admission: Visitors free with pre-registration on Eventbrite (link to be provided spring 2020).
Contact: Diane Logan, Friends of Cedar Mountain, 540-727-8849, email [email protected]
Full details on the event will be available in spring 2020 on www.friendsofcedarmountain.org