Robert B. Stratton fought in the Civil War as a member of the Second Virginia Cavalry. In 1894, he published The Heroes in Gray, a compilation of stories and poetry written by himself and others related to the authors' time in service. Two pages in the compilation describe his participation in a skirmish at Raccoon Ford, which was the site of numerous such encounters during the war. This particular skirmish was a prelude to the Bristoe Station Campaign.
The title page and the two pages of Stratton's book that address the Raccoon Ford experience are below. The full publication can be read on Google Books. Our thanks to Culpeper historian Clark B. Hall for calling our attention to Stratton's publication.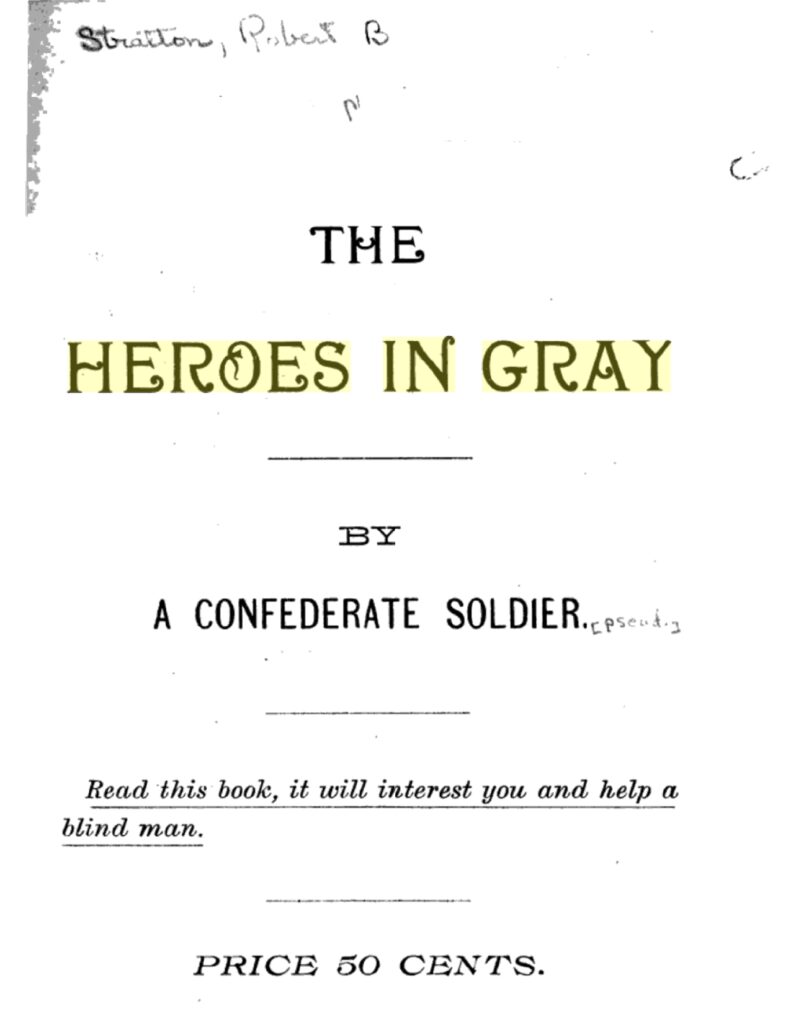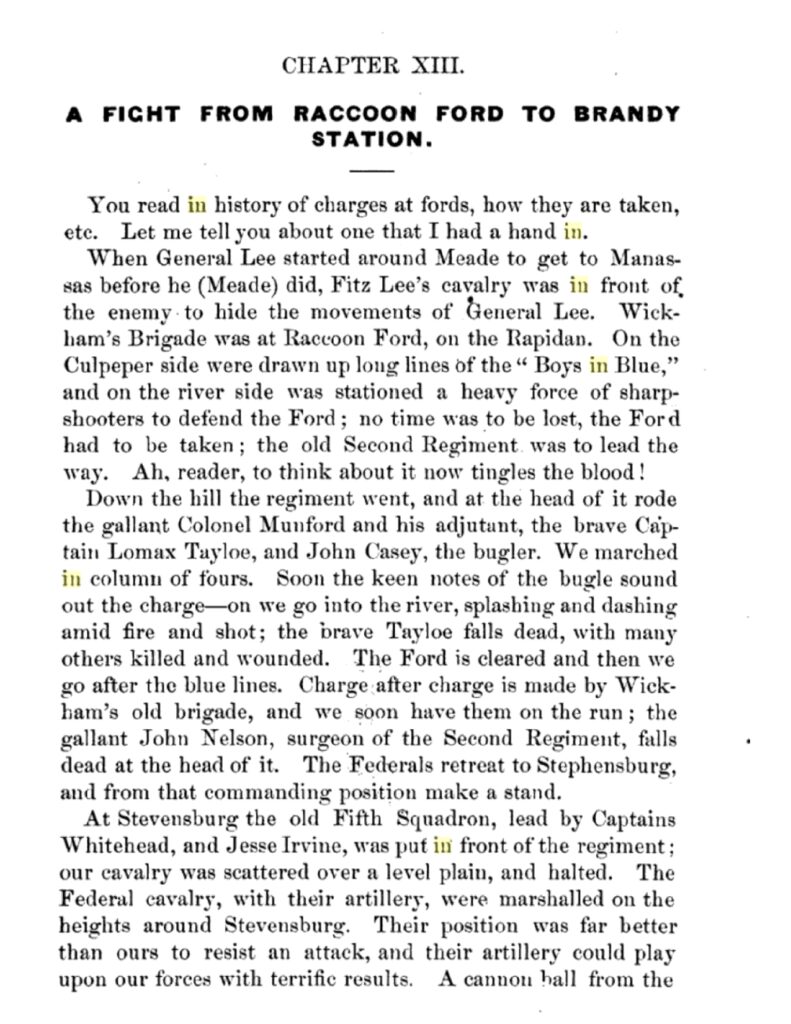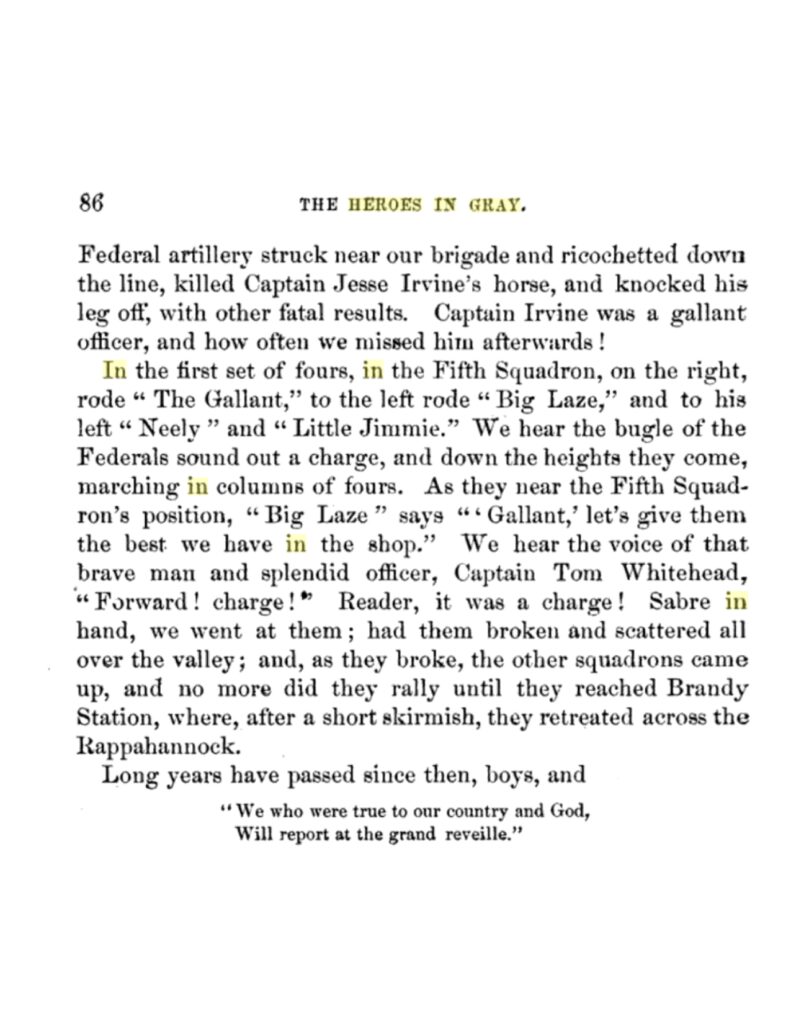 Stratton's book was endorsed by his former comrades in arms shortly before its publication in 1896. You may have noticed the entreaty on the title page: "Read this book, it will interest you and help a blind man." In addition to the proceeds of sales of the book at 50 cents a copy, Stratton's circumstances were assisted in 1900 when he was given a state pension. The General Assembly of the Commonwealth of Virginia approved "an act for the relief of Robert B. Stratton, a blind Confederate solider." Recognized as a "gallant Confederate officer during the late war between the states," Stratton was awarded an annual sum of 15 dollars.